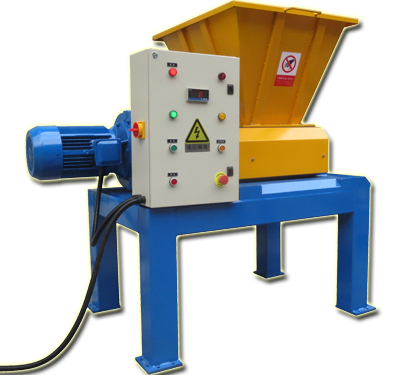 With our broad range of industrial shredders we provide the capability to efficiently shred multiple solid waste materials. Timo build double shaft industrial shredders with single motor or double motor to meet your application requirements. Double Shaft Shredders is feature of low speed and high torque.The hook shear blades manufactured of high alloy heat treated steel mounted on hexagonal shafts. The number of hooks, reach of hooks, and blades thickness are determined by the material waste being reduced. The shredders offer outstanding performance and reliability. These powerful solid waste shredders can handle waste material products including organic waste, kitchen waste, metal, plastic, steel drums, wood pallets, cardboard, and much more. They are specially designed to provide effective operation with low noise, sparking, dust or heat rise.
Combination Shredding Systems
♦ We provide a unique shredding system base on the amount and characteristics of materials. The shredding system is composed of a industrial shredders, which operates at low speed and high torque, firstly, the industrial shredder will reduce the material waste into uniform strips. Then, the conveyor carries the material to the dewatering screw press, then squeezing liquid out of material waste, operating in a continuous (not batch) mode.Everything is operated fully automatically.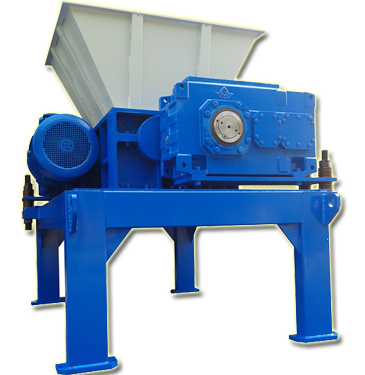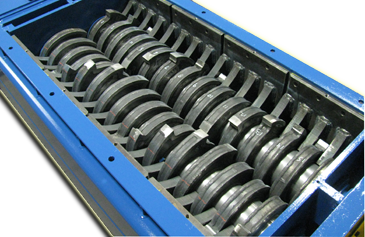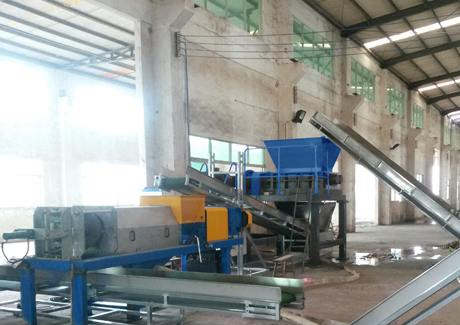 Industrial shredder feature:
♦ Overload protection with automatic reversal-shredders include an electronic protection system to automatically stop and reverse the shredding action in the event of system overload. The system allows the shredder to clear itself and then continues the shredding process automatically.
♦ Advanced bearing protection system-Multiple barriers of mechanical labyrinth and conventional seals, protecting costly bearings and ensuring maximum on-line reliability.
♦ Efficiency shredding-Counter rotating shafts turn at slightly different speeds increasing the efficiency of the shear and tear action.
♦ Economical & practical-From the low speed, high torque electrical driving system to our robust cutting chamber design, shredder are design for energy efficiency and low maintenance cost.
♦ Low noise & Non-ballistic operating-Low speed and high torque industrial shredders operate at low noise levels without creating dust and flying particles.
♦ Severe Shock Protection-Cushion drive system absorbs minor shock loads and automatically stops the shredding action in the event a non-shreddable item is introduced into the cutting chamber.
♦ High alloy heat treated cutter for extra long life,anti-corrosive and wear-resistant.
♦ Simple operation-With many automatic features, such as the reverse starting action to automatically clear the cutters.
♦ NSK tapered roller bearings, hexagonal cutter shafts designed for extra durability.
Application:
♦ Kitchen Waste         ♦ Plastic Waste
♦ Organic Waste        ♦ Paper Waste
♦ Medical waste         ♦ Wood Waste
♦ Electric Waste        ♦ Domestic Waste
♦ Tyre Waste              ♦ Metal Waste