Medical Waste
TIMO offers a full range of equipment to process medical waste utilizing the latest shredding technologies.Slow speed, high torque shredders easily reduce the toughest medical grade materials ranging from fabrics to glass, plastics and stainless steel instruments and more. After shredding, the material is ideal for thermal destruction or it can be sterilized and disposed of with your regular waste.
Two Stages Shredding Medical Waste Shredder
We can provide the whole medical waste recycling system, the recycling system layout including autoclave sterilizer chamber, 660L bin-lifter, primary shredder, conveyor, two stages shredding two shaft shredder, discharge auger conveyor. The working process of system is as follow: 1. The worker draw the 660L bin from the autoclave sterilizer chamber after sterilized, and put it into the bin-lifter along the rail. -->2. The bin-lifter lifts the 660L medical waste bin and pour them into the hopper of primary shredder. -->3. The primary shredder shred the medical waste to 60-200mm. --> 4. The conveyor convey the primary shredded medical waste to the two stages shredding shredder. -->5. The two stages shredding shredder shred the waste twice by the vertical-layout two units two shaft shredder, after shredding, the final flakes size is about 10-30mm --> 6. The discharge auger conveyor convey the medical waste to the truck for the landfill or recycle in further. The pictures below show you each steps of the whole recycling process.
The webpage as follow show you the video of some of our projects:  https://shredding-machine.com/index.php/shredding-and-dewatering/
Two Stages Shredding Medical Waste Shredder Working Site: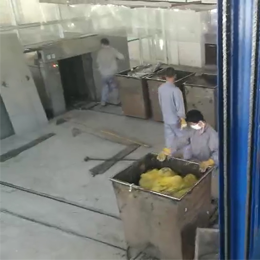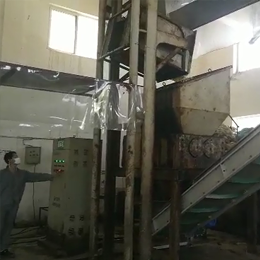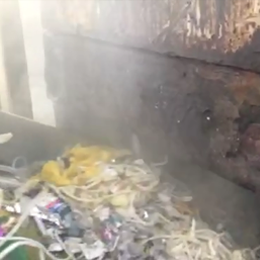 Two Stages Shredding Medical Waste Shredder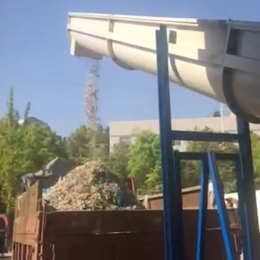 Final Particles Size 10-30mm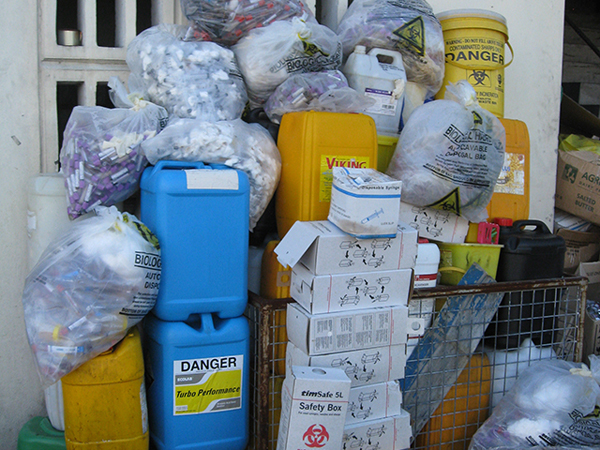 Normal Medical Waste
Our shredder can be used to process and destroy joints, fittings, red bag waste, sharps and sharp containers, boxed waste, pharmaceuticals and other normal medical waste either before or after a waste sterilization system. The shredder can reduce bulky autoclaved waste destined for landfill by as much as 70%,rendering all materials to a non-reusable and unrecognizable state.The shredded material can be used either as a substitute fuel or disposed of together with municipal solid waste.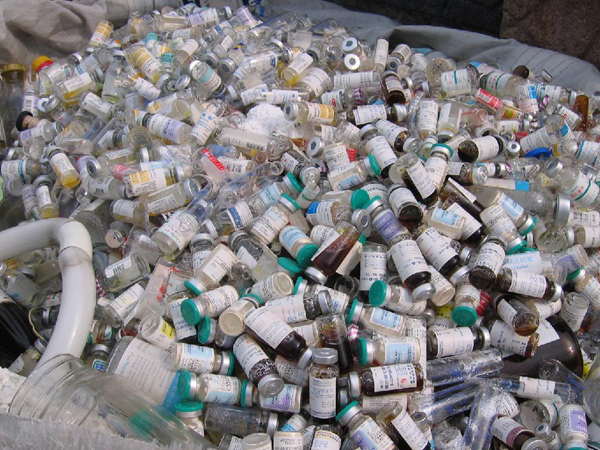 Pharmacy Pill Bottle Waste:
We offers pharmacy pill bottle shredder to shred pill bottles and pressure sensitive labels that contain patients personal information utilizing the latest shredding technologies. The pharmacy pill bottle shredder offer a efficient, safe, economical solution for the any pharmacy, clinic, or medical supply room.  Pharmacies and clinics also use it to shred syringes and empty blister packs. The shredders only take 0.6-0.7 m3 space for working, plug and play, in addition, the shredders mounted on heavy casters for easy mobility.