Municipal waste refers to solid waste generated in daily life. Generally, it can be divided into four type: recyclable waste, kitchen waste, harmful waste and other waste. TIMO manufacture primary Shredder, industrial two shaft shredder, industrial four shaft shredder, and RDF Shredder for the municipal waste high efficiency shredding , from 0.3 to 50 tons/hr production capacity, and 10mm to 300mm final output size. Base on the different materials, we will design different cutter and do different surface treatment to achieve best shredding effect and highest production rate.
TIMO's two shaft shredder are well received for their stable performance, low maintenance cost. our shredder have been widely used for municipal waste, include plastic waste, paper waste, metal scraps, cloth waste, wood waste etc. Please see the picture below.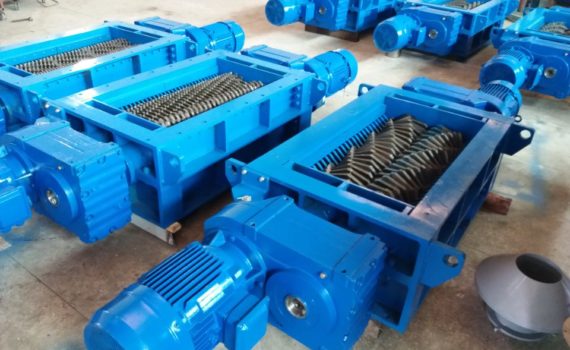 TIMO four-shaft shredders are slow speed, high torque shredders with electric motor driving. High-performance, durable long-wear rotor-knives efficiently, minimizing multiple passes through the four-shaft shredder. An integrated sizing screen keeps materials in the shreddng area until they reach the desired size, ensuring uniform final flakes sizing.
Suitable for shredding the following materials:
-Bucket products: metal drum, plastic bucket, paint bucket, intermediate-bulk container (IBC) and dustbin.
-Wastes: food waste, household waste, medical waste, , industrial waste, plant waste
Please kindly see the pictures below.